Introduction: Why Belly Fat Reduction Matters
Welcome to our in-depth guide to belly fat reduction workout! We recognize that excess belly fat can be discouraging and have an impact on your confidence as well as your general health. That is why we have put together this comprehensive essay to assist you in your quest for a toned tummy.
Why Exercise is Crucial for Belly Fat Reduction
Regular exercise is an essential part of any belly fat reduction strategy. It promotes fat loss by increasing metabolism and burning calories. Exercise can also help to strengthen your core muscles, improve your posture, and improve your overall physique. When paired with a good diet and lifestyle, targeted activities can be quite successful in decreasing belly fat.
The Best Belly Fat Reduce Exercise: Workouts to Try
High-Intensity Interval Training (HIIT): HIIT workouts involve short bursts of intense exercise followed by brief recovery periods. This approach has been proven to burn more calories and fat compared to traditional steady-state cardio exercises. Try incorporating exercises like burpees, mountain climbers, and squat jumps into your routine.
Exercises for the Heart: Running, swimming, cycling, or brisk walking are examples of aerobic exercises that can help you burn calories and lose body fat, including belly fat. Aim for 150 minutes or more per week of aerobic exercise at a moderate level.
Exercise for Strength: Strength training is a good strategy to increase metabolism and burn fat while also gaining lean muscle mass. Squats, deadlifts, lunges, and push-ups are examples of complex exercises that target numerous muscular groups at once.
Yoga and Pilates: These low-impact workouts help strengthen core muscles, increase flexibility, and enhance general well-being. Plank, boat, and bridge poses work the abdominal muscles and helps lose belly fat.
Workouts with Resistance Bands: Your exercise program will be more challenging and assist tone your abdominal muscles if you include resistance bands. Use a resistance band to perform workouts such as Russian twists, sitting twists, and standing side crunches.
Expert Exercise Advice to Reduce Belly Fat:
Keep Your Routine: When it comes to losing abdominal fat, your routine is crucial. Create and stick to a fitness routine, aiming for at least three to five weekly sessions.
Cardio and strength training should be combined: Exercises for both cardio and strength training should be included in your regimen to get the best results. In addition to promoting overall fat loss, this combo helps you burn calories and gain muscle.
Maintain Your Diet: While exercise is necessary, it is also important to remember that nutrition plays a key influence in reducing belly fat. Include full, nutrient-dense foods in your meals, with an emphasis on protein, healthy fats, and plenty of fruits and vegetables.
Water your Body: Drinking plenty of water throughout the day can enhance metabolism, aid digestion, and aid in overall weight loss efforts.
Reduce Stress: Stress levels that are too high can cause belly fat to build up.
How Belly Fat Can Be Reduced Scientifically
Let's quickly review the science underlying the decrease of belly fat before moving on to the workouts. Spot reduction is not a thing when it comes to fat loss. It is impossible to target particular areas for fat loss, such as the belly. Instead, to accomplish overall fat loss, including a decrease in belly fat, a combination of consistent exercise, a balanced diet, and a healthy lifestyle is required.
Exercises to Reduce Belly Fat:
Now that we've laid the groundwork, let's look at some workouts that can help you on your way to a toned stomach. Remember that consistency and determination are essential for seeing results.
Planks
Planks are an excellent workout for engaging and strengthening your core muscles. Here's how to do a plank properly:
Begin by doing a push-up.
Put your elbows under your shoulders and forearms shoulder-width apart on the ground.
Keep your body in a straight line from head to toe by contracting your glutes and engaging your core.
Maintain good form by remaining in this position for as long as possible.
Repeat for several sets, increasing the duration gradually as your strength improves.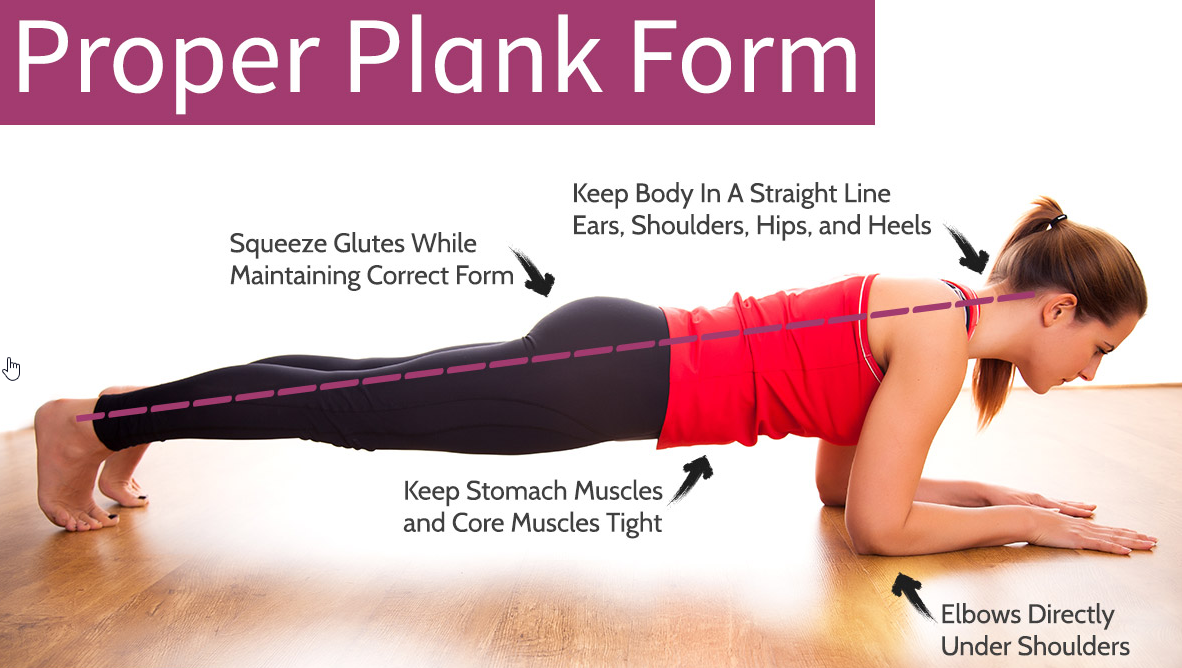 Russian-style twist
Russian twists are a great exercise for strengthening your core and working your oblique muscles. This is how to perform a Russian twist:
Sit on the ground with your knees bent and your feet flat on the ground.
To keep your balance, lean back slightly and activate your core.
Put your hands together.
Conclusion
It's important to lose belly fat to enhance your health and well-being as well as your appearance. Accept the process, remain devoted, and have patience with yourself. You are well on your way to getting a toned stomach and reaping the many benefits that come with it with the proper combination of belly fat-reducing activities, a balanced diet, and a healthy lifestyle.
FAQ's Belly Fat Reduce Exercise
Can I lose belly fat by practising specific exercises?
Ans: No, spot reduction is not an option. While certain activities can help to develop and tone your abdominal muscles, they will not directly burn belly fat. To lose belly fat, you must combine regular exercise, a well-balanced diet, and an overall healthy lifestyle.
How often should I do belly fat reduction exercises?
Ans: The secret is consistency. As well as strength training exercises two or more days per week, aim for at least 150 minutes per week of moderate-intensity aerobic exercise or 75 minutes per week of vigorous-intensity aerobic exercise. Make a customised exercise regimen by speaking with a fitness expert.
Is it possible to do exercises that specifically target belly fat?
Ans: There are no exercises that are specifically designed to reduce abdominal fat. Planks, bicycle crunches, mountain climbers, and Russian twists, on the other hand, can assist strengthen your abdominal muscles and aid to general fat loss, including a reduction in belly fat.
How long does it take to see results in reducing belly fat?
Ans: The rate at which you notice results can vary depending on a number of factors, including genetics, food, exercise intensity, and overall lifestyle. It is critical to set reasonable expectations and recognise that big improvements take time. Changes might be seen in a few weeks to a couple of months if you are consistent and dedicated.
Are there any food recommendations for losing abdominal fat?
Ans: A healthy diet is just as vital as exercising for losing belly fat. Consume full, nutrient-dense foods such as fruits, vegetables, lean meats, whole grains, and healthy fats. Limit your use of processed meals, sugary drinks, and excessive alcohol. Stay hydrated and be mindful of portion sizes.
Can stress cause belly fat?
Ans: Yes, chronic stress can contribute to the buildup of belly fat. When you are stressed, your body produces cortisol, a hormone that encourages fat storage, particularly in the abdomen area. Stress management practises such as exercise, meditation, and relaxation can aid in the reduction of belly fat.